Click Play above to listen now.
Full transcript below.
Hi this is your host, Pete Blum. Welcome to American Heroes Network! Our core mission is Serving the Brave Men and Women who have Sacrificed to Ensure our Freedom. You will hear true stories from those that have served, learn about Veteran organizations and resources, and gain hope for your future knowing American Heroes Network, your community, and other Veterans are here and at the ready to serve and help you and your family. We will talk about the hard topics like PTSD/TBI. You will also hear military history, inspirational stories, learn about networking with the community, and more. So come join us and be part of our family.
Today's guest is the Secretary and Treasurer for American Heroes Network. I would like to welcome Steph Johnson​-​Klug.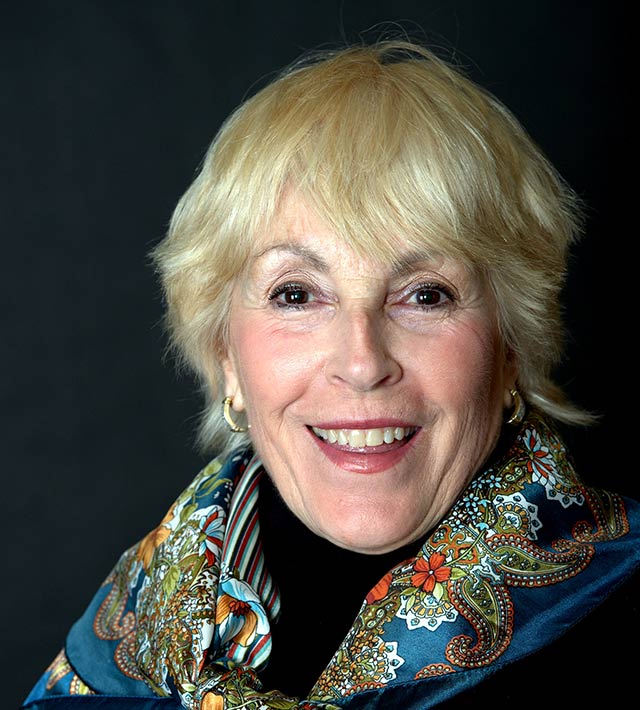 You can follow Steph here
Website: https://americanheroesnetwork.com/
Steph, how are you doing today?
Topics
Steph, I would like to say thank you for being part of the team. You have a special connection to American Heroes Network considering you are Jim's wife. I would like everyone to get to know you, so briefly, tell us where you grew up.
I grew up in Marysville​​ Ohio​.​ ​I ​graduated from Ohio State University with a B.S. in Education, Southern Oregon University M.S. Education, University of Oregon Administrative Certification.
Awesome! I am from Ohio as well. I lived there until I turned 17 and then joined the military. What is your favorite thing about Ohio? Mine, besides my family, is Skyline Chili. Did you ever make it up to Cedar Point?
Did you have any military family members or relatives that influenced you?
Yes, my father was a 90 Day Wonder in W.W.​ II ​ in the Navy. My Ancestor Captain John Stevenson fought with General George Washington to free our great nation from Great Britain. My husband Jim Klug was a Staff Sargent and fought in Vietnam. He survived and was wounded twice and awarded the Purple Heart.
Wow! That's awesome! What is a 90 Day Wonder in W.W. II?
Steph why are those that have sworn to protect and defend important to the USA as you see it​.​
Dr. Martin Luther King Jr. once said: Everyone has the power for greatness, not for fame but greatness, because greatness is determined by service. This says it all for me because those that defend our country have volunteered to serve and possibly give their lives for the freedoms that we all enjoy. ​At the beginning of our efforts to secure our independence in 1776, my ​ancestor Capt. ​John ​Stevenson fought with the Baltimore Company of Mine Run ​Baltimore, Maryland ​and fought to ensure our independence as the United States of America. My father lived on a farm in Central Ohio and was drafted ​into WWII ​and served as an officer. My husband, ​Jim ​President /CEO of American Heroes Network ​was drafted​ also and served in Vietnam for two tours. As I said earlier he was wounded and received the Purple Heart.​
I love that quote! Especially the "greatness is determined by service" part. And you are right, it applies to the military well. Those that server have great hearts, great determination, and great dedication and loyalty to protect America and our freedom.
Steph how did the connection to someone that serves or served our Nation change or influence your life?
My husband Jim was National Historian for many years for Purple Heart Association and therefore we made many trips to Washington D.C. Because of my background, Jim and I visited the site of The Daughters of the American Revolution and started to do extensive research of my family. I, therefore, became a local member of the DAR Latgwa Chapter and made trips to Ohio Historical Society to learn more about Capt.​Stevenson and the crucial weeks that took the lives of so many of our Patriots and the brilliant hopes that changed our history forever.​ ​Our great country is so generous, giving, compassionate and sacrificing. Many millions of American serve and sacrifice, but only a small portion serves in the armed forces where some render the supreme sacrifice in their service.
Tell me about the Daughters of the American Revolution. I don't know about them.
Why did you join the AHN team as a board member​?​
I believe ​in the importance of what ​my husband ​and the Board are do​ing​ for our veterans.
When he came home from Vietnam he and many others were treated without respect or gratitude and very little help was offered except the advice of taking off their uniforms and getting back into the​ life they left.​
Steph I believe in what AHN is doing as well and that is why I joined the team. I also know those coming home from Vietnam were treated horribly. It makes me sad how people are sometimes. People don't always have to agree on everything but when they are hateful about something they don't like I think that's just wrong. I think respect is important and I am of the mindset that if you don't have anything nice to say then don't say anything at all.
Why is AHN important to you?
Those who have served our country should never be forgotten. They have given up their homes, families and many times careers to ​serve and protect those of​ us back home​.​ ​They should be rewarded and greeted with praise ​for their service and sacrifice.​
I agree! I always thank other Veterans for their service and shake their hand. We need to remember their service, their sacrifice, and that we are free for a reason.
What will you contribute to AHN?
​As ​Secretary and Treasurer​ for AHN​, ​I will advocate for financial support for this station and for the betterment of our wonderful veterans.
Outstanding! The more support we can get the more Veterans and their families we can help. For those listeners wanting to help you can go to americanheroesnetwork.com and click "Donate" on our menu bar. For companies wanting to sponsor you can click "Contact Us" and send us a message.
Steph what is the best way to contact you if people want to reach out?
Thank you!
Summary
You can find out more about Steph by visiting americanheroesnetwork.com and clicking "About Us" and then "Advisory Board" on the menu bar.
In this episode, we learned a 90 Day Wonder n WWII is what they called a college-educated man that was drafted and turned into an officer in three months.
Additionally, we learned about the Daughters of the American Revolution.
https://www.dar.org/
I hope you have enjoyed this episode! Be sure to keep coming back for more great episodes. If you want to talk to us about something you learned today, if you have questions, or you would like to be a guest on our podcast go to americanheroesnetwork.com and click on contact us.
Thank you for listening!