About the American Heroes Network Podcast
Mission: "Serving the Brave Men and Women who have Sacrificed to Ensure our Freedom"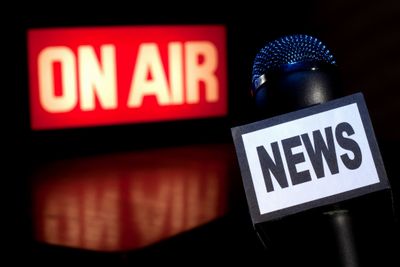 American Heroes Network is a veteran podcast that airs weekly with true stories of our American Heroes. You'll hear firsthand, personal accounts of heroes whose unselfish actions have contributed to the traditions and values that represent the soul of America. You will also hear from stellar organizations that provide a wide range of resources for our Veterans and Military Families.
These include outreach to mental health (PTSD/TBI) physical wellness programs, career/employment opportunities, service and companion animals, financial aid, mortgage-free housing, educational scholarships to rehabilitation programs, spirituality, and mentoring.
By providing a unique blend of knowledge, resources, hope, healing, and faith to our American Heroes and their families we are helping them to successfully transition either out of the military or to a better place in life where they can live, love, and thrive in their communities.
It has been said that we are only a generation away from forgetting our history. This generation will not be forgotten; today's military are our sons and daughters.
American Heroes Network was founded January, 2013. AHN is run by disabled veterans, active military, veterans and volunteers and because of their hard work, commitment and professionalism we now have listeners in all 50 states and more than 98 countries.
We also believe that by providing a unique blend of information and advocacy we have created a "National Veteran's Resource Directory" that is truly making a difference through our weekly podcasts and our resource page. All our episodes are available here on americanheroesnetwork.com as well as Podbean, iTunes, Google Play, Spotify, Stitcher, and TuneIn for easy access anytime, anywhere and on any mobile device.
To the many non-profit organizations that we have interviewed, we congratulate you for the great work you have done with helping our transitioning military, Veterans, and their families find their way back home and get connected to the community.
You have tuned in to our programming because you're either a Veteran looking for a resource, you have a Veteran family member or a relationship with someone who is a Veteran, or you're a proud and patriotic American.
We should all be able to agree that without veterans, active military, interactive communities and a path to a no BS resource there wouldn't be the home we call America.With all of America sharing a common goal, there will be no challenge too great; no mission beyond reach.
Click here to listen to the archives of our 6 1/2 year radio show helping veterans and their families. We have been, and always will be dedicated to our Veterans, their families, and our effort to preserving their lives.