Click Play above to listen now.
Full transcript below.
Hi this is your host, Pete Blum. Welcome to American Heroes Network! Our core mission is Serving the Brave Men and Women who have Sacrificed to Ensure our Freedom. You will hear true stories from those that have served, learn about Veteran organizations and resources, and gain hope for your future knowing American Heroes Network, your community, and other Veterans are here and at the ready to serve and help you and your family. We will talk about the hard topics like PTSD/TBI. You will also hear military history, inspirational stories, learn about networking with the community, and more. So come join us and be part of our family.
Today's guest is a horse riding, gun-toting, veteran loving cowgirl. She runs a horse ranch that helps veterans and is the mom of a veteran. She is CEO & Founder of Crusaders Valor for Veterans. I would like to welcome Tracey Nazarenus.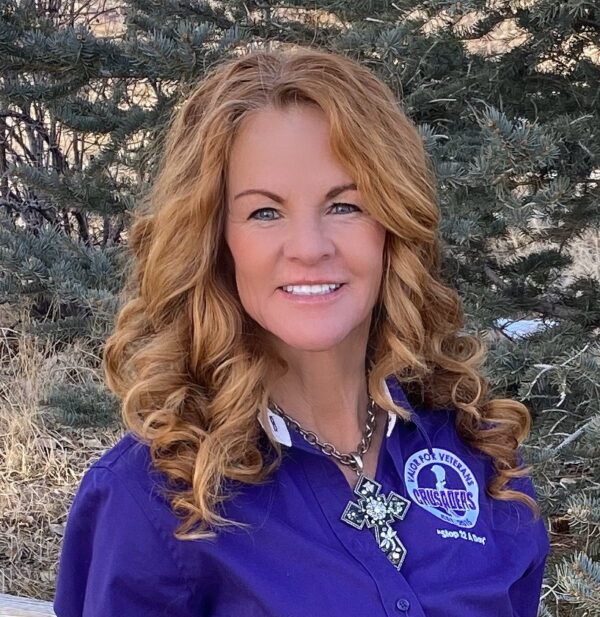 You can follow Tracey here
Website: https://valorforveterans.us/
LinikedIn: https://www.linkedin.com/in/tracey-ann-nazarenus-85628b68/
Facebook: https://www.facebook.com/valorforveterans/
Facebook: https://www.facebook.com/CrusadersCowgirls/
Facebook: https://www.facebook.com/tracey.nazarenus
Tracey good evening and how are you doing today?
So you and your team of cowgirls are doing everything you can to help veterans and you are waking America up to the fact that veterans are out there and they need our support.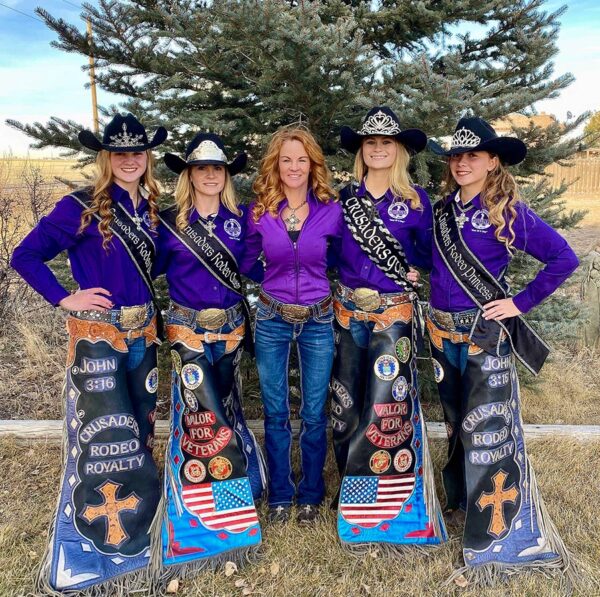 Tell us what ties your heart to the military, was it your son joining and serving in the military or is it more than that?
My dad is a veteran and my son after coming back from Afghanistan was not the same boy as when he left. Watching him suffer made me realize someone had to be their voice and help them.
What branch did your son serve in, what did he do, what rank was he while in, and what does he do now?
My son served in the Army for four years, in the Navy for four years. He was an E-4 and he served in Afghanistan in 2008 and 2009.
You found out after he served in Afghanistan that he was struggling with what he had experienced. I'm sure that broke your heart as a mother. Is this what made you take action to help Veterans?
There are no real words for how I felt after seeing and continuing to see my son suffer daily for serving our country. Our veterans deserve far more than this country gives them in return for their sacrifice.
Tell us the story of how it all started with Chuck and the horses to you starting the Second Chance Ranch.
The story about Chuck.
This led to the creation of the Rodeo Royalty Veterans Horse Program. Tell us all about that and what exactly they do.
We currently have two different teams the Older team Cowgirl4veterans, The VALOR SQUAD and the Rodeo Royalty THE CRUSADERS SQUAD. We promote veterans and the military across Colorado and the United States. If you're in Colorado you can come and ride a horse otherwise we have the triage program where we pay rent utilities and food for veterans in emergency situations the request for help form is on our website.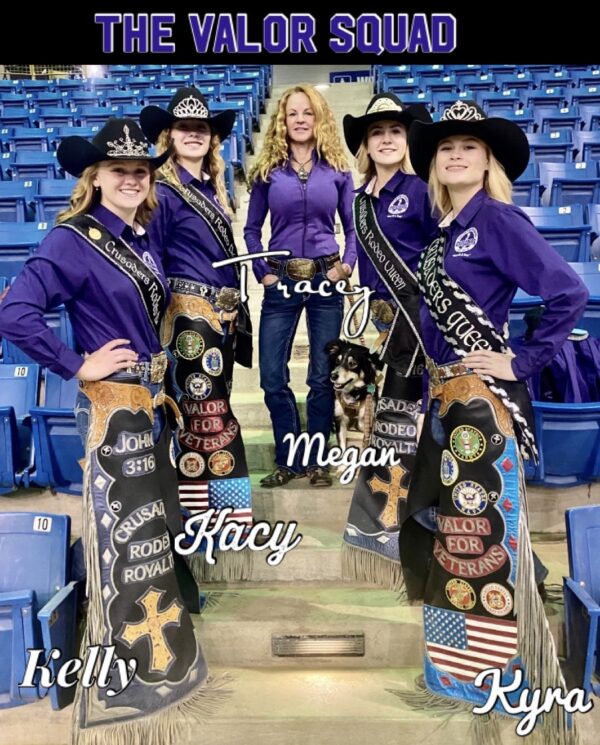 So now tell me all about the Crusaders Valor For Veterans.
We are a 501 C3 nonprofit veterans organization we are 100% transparent all information is on our website we are at triage program we help veterans in emergency situations with rent utilities and food. We are one of the only organization that helps all veterans you do not have to be post 911 to get assistance, the requirements are Must be on a be discharged honorably signed up and serve the time you agreed to and have a plan moving forward after we help you.
Tracey how does your Christianity play a part in everything you do?
God guides my heart my soul and my gut and everything that I do from Veteran to family and every aspect of my life.
How do you connect with the community?
Crusaders Valor for Veterans is involved in our community-related military or veterans causes or events and Live in Colorado you can come out to that second chance ranch and spend time with the horses and the dogs and the Rodeo Royalty team.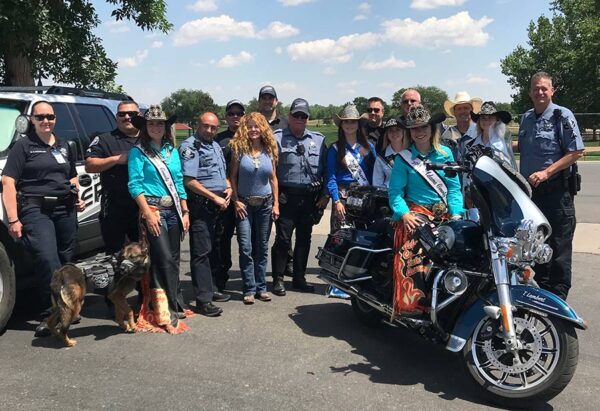 What is your call to action for Americans?
Americans need to wake up and realize our veterans served for our safety and freedom and it is now time that we help them back, stop thinking everyone else is doing it. They served for you Start looking for the veterans in your community and see what you can do for them.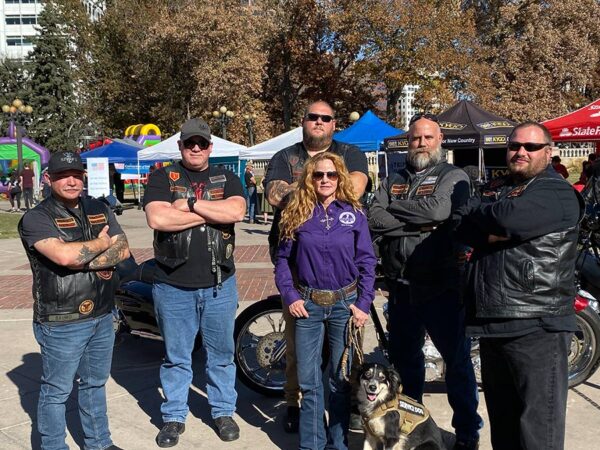 What action items would you give transitioning military or Veterans in order to be successful in life?
If you were in the military and about to be done with your time you need to sign up for every single program the VA offers. Do not wait until you need their help because you will not get it right away. It will take years to get help so sign up for it all and get a rating.
So you and your team of cowgirls are doing everything you can to help veterans and you are waking America up to the fact that veterans are out there and they need our support.
Ride into the sunset!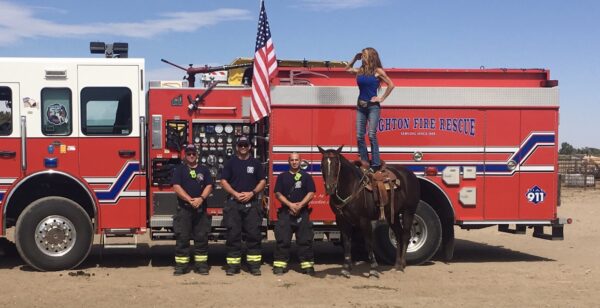 I hope you have enjoyed this episode! Be sure to keep coming back for more great episodes. If you want to talk to us about something you learned today, if you have questions, or you would like to be a guest on our podcast go to americanheroesnetwork.com and click on contact us.
Thank you for listening!