Click Play above to listen now.
Full transcript below.
Hi this is your host, Pete Blum. Welcome to American Heroes Network! Our core mission is Serving the Brave Men and Women who have Sacrificed to Ensure our Freedom. You will hear true stories from those that have served, learn about Veteran organizations and resources, and gain hope for your future knowing American Heroes Network, your community, and other Veterans are here and at the ready to serve and help you and your family. We will talk about the hard topics like PTSD/TBI. You will also hear military history, inspirational stories, learn about networking with the community, and more. So come join us and be part of our family.
Today's guest is an Army veteran who served in Vietnam. A year into his service, he stepped on a landmine, immediately losing both legs and an arm. He survived and went on to achieve success as a father, a business owner and, as a national commander of the DAV. I would like to welcome Jim Sursely.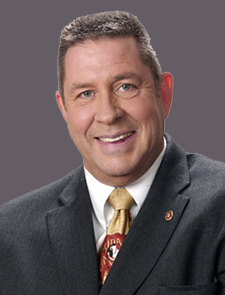 Jim thank you for serving and how are you doing today?
I appreciate you coming on today t tell us about what you have been through and how you survived. I am grateful for that and for how you now take that suffering and that experience and use it to help other Veterans survive as well. You teach others that there is hope no matter how dark the moment might seem.
Topics
What did you do in the Army?
So after boot camp and training for your job sent to Germany, but you didn't like it there a so you volunteered for duty in Vietnam, tell us about Germany and why you wanted to leave.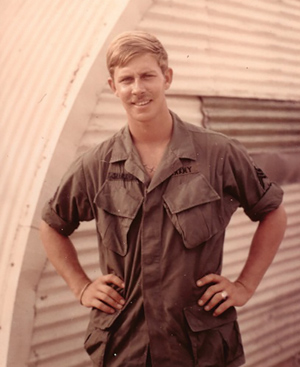 Jim was injured by a landmine. The force of the blast and the accompanying fireball saved his life, cauterizing his wounds nearly as fast as they removed his limbs.
Jim talks about when he totally and completely realized what he had lost.
First, you went back home and attended college, tell us about that.
Jim talks about moving to Florida and went into real estate. To date, he is the top active seller of homes in the Apopka community, which he calls home.
He talks about being married, though his first marriage ended in divorce. He was confident. He'd grown and evolved. He remarried and he and second wife Jeannie run their business. He has four children, 12 grandchildren and three great-grandchildren.
So you joined the DAV in 1970 and became the national commander in 2004. Tell me what the DAV did for you and what you were able to accomplish for others after becoming the national commander.
I read you had met a president, which one?
Jim talks about how he connects with and mentors younger veterans returning from the current wars who are going through challenges he's faced over the last five decades.
"Look, I've been in the chair now for more than 30 years," he recalls telling the younger veteran. "Believe me, if you want a whole and interesting life, you can still have that. I'm living proof that it's possible, and I'm no different than you are."
So you like hunting?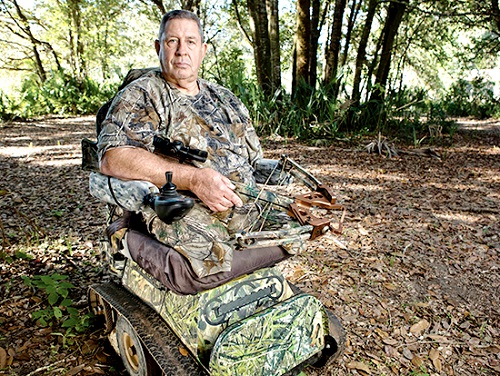 What would you say directly to others who have gone through the same thing as you and maybe struggling or to those who are facing it right now?
I hope you have enjoyed this episode! Be sure to keep coming back for more great episodes. If you want to talk to us about something you learned today, if you have questions, or you would like to be a guest on our podcast go to americanheroesnetwork.com and click on contact us.
Thank you for listening!