Click Play above to listen now.
Full transcript below.
Hi this is your host, Pete Blum. Welcome to American Heroes Network! Our core mission is Serving the Brave Men and Women who have Sacrificed to Ensure our Freedom. You will hear true stories from those that have served, learn about Veteran organizations and resources, and gain hope for your future knowing American Heroes Network, your community, and other Veterans are here and at the ready to serve and help you and your family. We will talk about the hard topics like PTSD/TBI. You will also hear military history, inspirational stories, learn about networking with the community, and more. So come join us and be part of our family.
Today's guest is a Marine Corps combat Veteran that has dealt with TBI and PTSD so he understands the physical and mental challenges that other Veterans have been through. He is the Co-Founder of Operation: Art of Valor helping other Veterans heal. I would like to welcome Chris Stowe.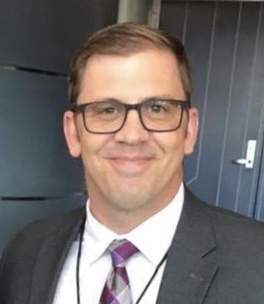 You can follow Chris here
Website: https://www.moreanartscenter.org/operation-art-of-valor/
LinikedIn: https://www.linkedin.com/in/chrisnstowe/
Facebook: https://www.facebook.com/OperationAOV/
Chris thank you for serving and how are you doing today?
Topics
What was life like in the military for you?
Tell us more about being an Explosive Ordnance Disposal Technician, what you do, how you do it.
Being deployed 6 times and spending time in Iraq, Afghanistan, and other locations what have you had to dispose of and have you had to do that while under fire?
Was transition from the military (or military life) easy or hard for you?
You spent some time as part of the House Committee for Veterans Affairs, tell me about that.
Tell us about the Morean Arts Education Center, the Morean Hot Glass studio, and Operation: Art of Valor
What is the mission of Operation: Art of Valor
Tell us about your recent visit from Second Lady of the United States, Karen Pence
Has your military experience helped you survive in the civilian world?
Do you feel like you fit in?
What were some of the challenges you faced in returning to civilian life?
How do you connect with the community?
What else are you doing to help other Veterans?
Talk about creative writing classes and workshops through Operation: Art of Valor
For transitioning Veterans, what action items list would you give them?
Where can people find you if they want to reach out?
Summary
In this episode with Chris we heard some great advice and even learned about some other helpful resources:
National Intrepid Center of Excellence (NICoE)
https://tricare.mil/mtf/WalterReed/Health-Services/M_S/NICoE
Creative Forces: NEA Military Healing Arts Network
https://www.arts.gov/national-initiatives/creative-forces
Veterans Writing Project
https://veteranswriting.org/
The Boot Campaign
https://bootcampaign.org
Here are the links to books that Chris mentioned where he is an author
O dark thirty (Chris's story is "One Summer Night")
https://www.google.com/amp/s/veteranswriting.org/2015/12/01/2016-pushcart-prize-nominations/amp/
Retire the Colors
https://www.amazon.com/Retire-Colors-Veterans-Civilians-Afghanistan/dp/1944079076
More about the visit from the Second Lady, Mrs. Karen Pence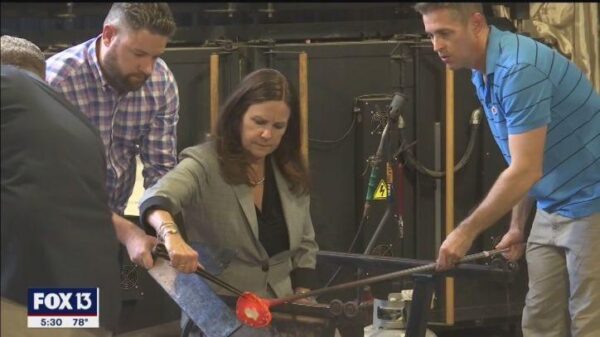 The Second Lady, Mrs. Karen Pence visits the Operation: Art of Valor workshop for veterans battling PTSD in St. Petersburg to see the program in action and have a round table discussion with Chris Stowe and some of the program participants and their spouses.
https://www.fox13news.com/news/second-lady-attends-art-workshop-for-veterans-battling-ptsd-in-st-petersburg?fbclid=IwAR3TnUgtxgNPld4zME6HCY24-dcp3T4SmQMYXeE7w8fc7GHft1MXniTK3rI
More about Chris Stowe
Chris Stowe is a retired USMC Master Gunnery Sergeant. The majority of his career he was an Explosive Ordnance Disposal Technician, deploying 6 times in that capacity to Iraq, Afghanistan, and other locations in support of the War on Terror. Chris also completed a Congressional Fellowship that allowed him to be a voice for military and veterans while working as a professional staff member on the House Committee for Veterans Affairs.
Multiple blast exposures in combat caused several issues, TBI and PTSD being chief among them. While participating in treatment at the National Intrepid Center of Excellence in 2013, Chris was exposed to Creative Arts Therapies, and learned oil painting, creative writing, and to play the ukulele. Chris's response to creative arts therapies blossomed into a creative outlet that included published military non-fiction stories and a lifelong pursuit of glassblowing.
Chris co-founded Operation: Art of Valor in late 2017 in co-operation with the nonprofit Morean Arts Education Center, and was the first community-based network to provide no-cost classes in glassblowing to referrals from the James A. Haley VA in Tampa.
Chris has been married to Brandy Stowe for the past 20 years, and they have two children. Chris and his family enjoy the outdoors, zoos, and aquariums, and both children are at the competitive level in lacrosse and horse riding. Chris works full time as the director of safety and security for a school district, and volunteers his time every Sunday to teach veterans glassblowing. Chris recently was accepted into a MFA program for Creative Writing, and his intent will be to offer CW classes and workshops through Operation: Art of Valor once completed.
I hope you have enjoyed this episode! Be sure to keep coming back for more great episodes. If you want to talk to us about something you learned today, if you have questions, or you would like to be a guest on our podcast go to americanheroesnetwork.com and click on contact us.
Thank you for listening!