Click Play above to listen now.
Full transcript below.
Hi this is your host, Pete Blum. Welcome to American Heroes Network! Our core mission is Serving the Brave Men and Women who have Sacrificed to Ensure our Freedom. You will hear true stories from those that have served, learn about Veteran organizations and resources, and gain hope for your future knowing American Heroes Network, your community, and other Veterans are here and at the ready to serve and help you and your family. We will talk about the hard topics like PTSD/TBI. You will also hear military history, inspirational stories, learn about networking with the community, and more. So come join us and be part of our family.
Today's guest is Ben Peterson. Ben is the CEO & Founder at Engage Your Destiny, a ministry that inspires young people to engage with God and find their purpose. Ben is also an Army veteran who had the unique job of being the Chaplain's assistant during the Iraq war. Ben believes in the power of telling stories to help people through their own struggle. He also brings this message to Veterans about sharing their story, healing, and finding their freedom.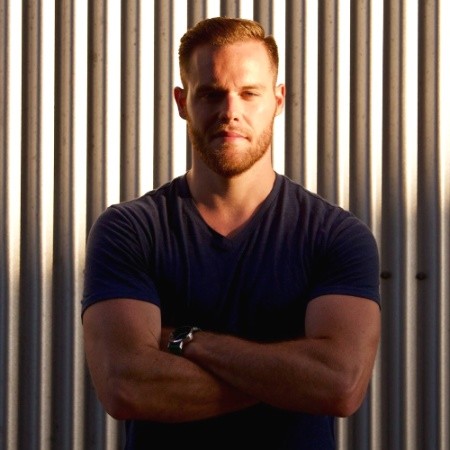 You can follow Ben here
Website: https://engageyourdestiny.com/for-military/
Facebook: https://www.facebook.com/engagedestiny/
LinikedIn: https://www.linkedin.com/in/ben-peterson-6509254a
Twitter: @thebenpeterson
Today Ben will talk to us about his journey and what he has learned along the way, and share some guidance on healing your spirit and finding your purpose.
Ben thank you for serving and how are you doing today?
I have to ask, at one point you were volunteering as an electric guitar player and worship team leader. That sounds awesome. Do you still get to do any of that?
I volunteer time as an IT guy for the church since that is what I do but I'm sure that is nowhere near as exciting as being on stage.
I also saw one of the things you like to do in your spare time is rally car race driving. You were tagged in a video with a yellow car starting a race at the Nemadji Trail Rally. Tell me about that.
Questions
So transition from the military, was that a hard or easy road for you and why?
In one of your videos I loved what you said about God having a sense of humor when you were telling your story about going into the Army so that you could be in Special Forces but then found out you were color blind so you ended up being the Chaplains assistant/body guard. I have thought God has a sense of humor many times. What was it like having that kind of role in the Army?
Tell us a little more about Engage Your Destiny and what it is doing for people and Veterans
What steps did you take to start your business?
Did your military experience and training help prepare you to be a Veteran business owner?
What were some of your concerns when starting your business?
What were some of the challenges you faced getting your business started?
Ben I generally ask what is the key to the success of your business. In this case I think the answer is that God has your back! Other than that what would you say is the key to the success of your business?
Do you think your military experience is responsible for the success in your business or are there other things you had to apply and learn along the way?
What is the one most important thing you have learned since starting your business that you can share with other Veteran business owners?
A quote from Ben:
Advancement in life, of any kind comes from favor with God and man. This favor is created through real, authentic relationships. Relationships with people that are genuine, selfless and heartfelt are possible because from the inside out, your relationship with God is saturating everything and everyone you come in contact with.
Ben I appreciate your time today. I think this interview has been the perfect one to start off the new year considering what you are doing is for the Kingdom of God and to help people find their purpose, their destiny, and their freedom.
Summary
In this episode with Ben we heard some great advice:
Find a great guide or mentor from the business world
Have a business plan and financial forecast
Check out SBA.gov for information on writing a business plan:
https://www.sba.gov/business-guide/plan-your-business/write-your-business-plan
Surround yourself with good people and community
When creating relationships or partnerships find out what you can do for them as well
Get out of your comfort zone
I hope you have enjoyed this episode! Be sure to keep coming back for more great episodes. If you want to talk to us about something you learned today, if you have questions, or you would like to be a guest on our podcast go to americanheroesnetwork.com and click on contact us.
Thank you for listening!