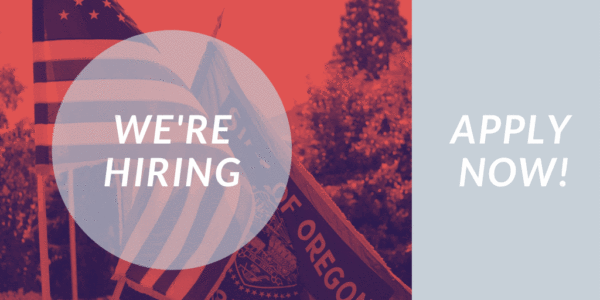 An organization often reflects the salient beliefs and characteristics of its leadership and, more importantly, its employees. In our case, we are the very community we serve.
As a state agency, our employees are some of the most passionate and dedicated people working toward a very noble mission, day in and day out. From our front line Statewide Veteran Services Division to operational services that support day to day business, our teams work together to deliver on a promise made more than 70 years ago.
This is ODVA's cadence. Together with our veterans and our partners, we honor the past, build on our strengths, and chart a course worthy of the next 70 years.
Current job openings at ODVA
Job Title Program Analyst 3 – Tribal Veteran Coordinator
Division Statewide Veteran Services
Closing Date 4/8/2020
Visit our career page:
https://www.oregon.gov/ODVA/Connect/Pages/Careers-At-ODVA.aspx