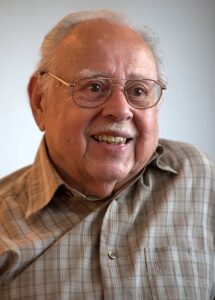 United States Army Veteran Frank Hernandez
A WWII POW Survivor passed away on 2/10/20
Frank had been through a lot. Drafted in 1943, wounded in action. Frank spent time in Normandy, fought in Battle of Hurtgen Forest, and Battle of the Bulge. Then in Germany he was taken prisoner and nearly killed by German soldiers, he spent six hungry weeks in a POW camp in Germany. His family had been told he was KIA. He survived.
I visited with Frank and his wife (Carmen) who were married right after the end of the war. Frank spotted Carmen at a dance and noticed that she was a great dancer and quite attractive.  Frank was an accomplished dancer also.  That was the beginning of their love for each other and their passion for dance that spanned 74 years.  The back story is that his wife and kids knew Frank had been a prisoner of WWII and was held by the Germans, but that was all they were told.
Several Military Order of the Purple Heart Veterans and I were in a park with our Purple Heart float after a 4th. of July parade in 2011 .  I saw Frank and his WWII cap as he walked by and noticed a Purple Heart pin on his cap.  My very close friend, Marine Sargent Gordon Wood introduce himself to Frank and that was the beginning of 10 years of close friendship. Gordon Wood told me he was going to visit with them at their home and asked me to come too.  I took the attached images during that visit.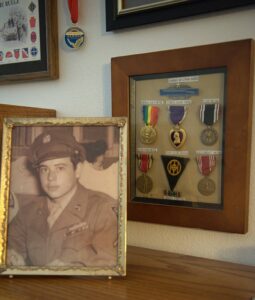 Frank found the needed support from us and other combat Veterans as well as other former POW's after our meeting.  Before long, Frank began telling the full story of the horror of being captured by the Germans and being held in Poland.  His time as a POW ever strengthened the love and appreciation all had for him.  Frank's sense of humor was ever-present.  Early on, Gordon would pick Frank up for breakfast each week with nearly 50 Southern Oregon Veterans.  One of Frank's favorite jokes he would repeat was to approach an untried Veteran with, "Oh, I forgot to bring my wallet today.  Would you pay for my breakfast?"  It wasn't long before all knew that Frank was looking for someone new to appeal to, our group joined in hearty laughter.
Frank's unending love for his wife, Carmen was clearly evident.  Frank had all the love and devotion from Carmen and their children he could ever want.  Those that had the honor of knowing Frank, believe without reservation that he is at the foot of God in the Mansions of the Lord.  Services for Frank Hernandez will be held on 2/21/2020 in Medford, Oregon.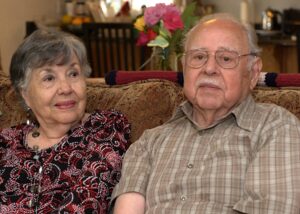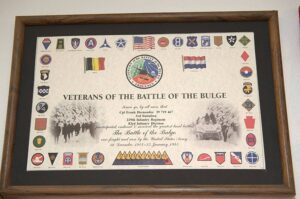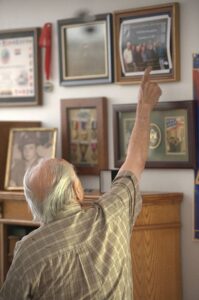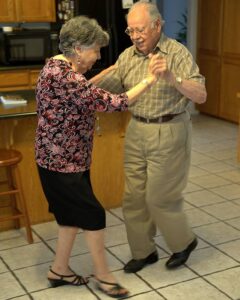 Here is more from a news story:
https://www.oregonlive.com/pacific-northwest-news/2018/03/back_from_the_dead_family_beli.html