Click Play above to listen now.
Full transcript below.
Hi this is your host, Pete Blum. Welcome to American Heroes Network! Our core mission is Serving the Brave Men and Women who have Sacrificed to Ensure our Freedom. You will hear true stories from those that have served, learn about Veteran organizations and resources, and gain hope for your future knowing American Heroes Network, your community, and other Veterans are here and at the ready to serve and help you and your family. We will talk about the hard topics like PTSD/TBI. You will also hear military history, inspirational stories, learn about networking with the community, and more. So come join us and be part of our family.
I met today's guest while volunteering at Project Transition USA. He dedicates time to taking professional headshots of Veterans for free so they can have a great photo for their LinkedIn profile. He is a retired Air Force Lt. Colonel who flew 200 combat missions in Southeast Asia and was awarded the Distinguished Flying Cross 7 times. He served a total of 22 years in the Air Force. He is now the Founder and photographer of Pics In The Glenn, I would like to welcome Glenn Nielsen.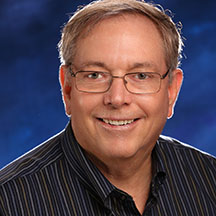 You can follow Glenn here
Website: http://tampabeginnings.com/
LinikedIn: https://www.linkedin.com/in/glenn-nielsen/
Facebook: https://www.facebook.com/TampaBeginnings/
Twitter: @GlennPics
Glenn thank you for serving and how are you doing today?
Topics
Tell us about what you did in the military.
Transition from the military (easy or hard)?
What was it that caused you to start your business?
Tell us about your company's mission.
What were the steps you took to get your business up and running?
Do you feel like your military experience and training helped prepare you to be a Veteran business owner?
What were some of the challenges you faced getting your business started?
What is the key to the success of your business?
Would you say it was your military experience or other things you learned that have been more helpful in making you successful in your business?
Are you going to use your business in some way to either help or hire other Veterans?
What is the one most important thing you have learned since starting your business that you can share with Veterans?
For transitioning Veterans what action items list would you give them?
Summary
In this episode with Glenn we heard some great advice you can take advantage of on your own journey!
Learn to show emotion
Join groups to help you discover your passion and get used to talking to groups of people. Examples would be Meetup.com, toastmasters, and the local rotary club
Learn how to talk about yourself
Find a mentor or trainer
Here is a quote from Glenn, "The best athletes in the world have trainers, and if you think you are better than they are and you don't need a trainer then I think your cheating yourself"
Thank you for listening!