Click Play above to listen now.
Full transcript below.
Hi this is your host, Pete Blum. Welcome to American Heroes Network! Our core mission is Serving the Brave Men and Women who have Sacrificed to Ensure our Freedom. You will hear true stories from those that have served, learn about Veteran organizations and resources, and gain hope for your future knowing American Heroes Network, your community, and other Veterans are here and at the ready to serve and help you and your family. We will talk about the hard topics like PTSD/TBI. You will also hear military history, inspirational stories, learn about networking with the community, and more. So come join us and be part of our family.
Today's guest is an Army Veteran that served as a Ranger. He transitioned and is now the President & Founder of Black Dog Merchant Solutions. I would like to welcome Nick Ford.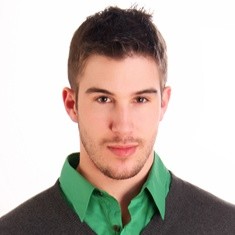 You can follow Nick here
Website: http://www.blackdogatm.com/
LinikedIn: https://www.linkedin.com/in/nwford/
Facebook: https://www.facebook.com/blackdogatm
Twitter: @blackdogatm
Nick thank you for serving and how are you doing today?
Topics
So tell me a little bit about what you did in the military
Looks like you moved into IT after the military before starting your own business
Transition from the military (easy or hard)
What was it that caused you to start your business?
I like the name, why did you choose that? Black Dog Merchant Solutions
I also like the American flag on the ATM
Tell us about your company's mission
I really like Your ATM machine will automatically donate a portion of the profits to a veteran charity of your choice.
What were the steps you took to get your business up and running?
Do you feel like your military experience and training helped prepare you to be a Veteran business owner?
What were some of the challenges you faced getting your business started?
What is the key to the success of your business?
Would you say it was your military experience or other things you learned that have been more helpful in making you successful in your business?
Are you going to use your business in some way to either help or hire other Veterans?
What is the one most important thing you have learned since starting your business that you can share with future Veteran business owners?
For transitioning Veterans wanting to start their own business what action items list would you give them?
Where do you think you will find yourself in 3 to 5 years?
Where can people find you if they want to reach out?
Summary
In this episode with Nick we heard some great advice you can take advantage of on your own vetrepreneur journey!
Register your business as a legal entity, this takes it from an idea to a reality
Create your webiste so people have a place to find you
Learn to let go of money to pay for needed things like a lawyer where you don't get an immediate payoff for the money spent
Learn Time management
Attend a Veteran entrepreneur program like Vet2Ceo
Do your research before you get started
Don't take shortcuts, do it right
I hope you have enjoyed this episode! Be sure to keep coming back for more great episodes. If you want to talk to us about something you learned today, if you have questions, or you would like to be a guest on our podcast go to americanheroesnetwork.com and click on contact us.
Thank you for listening!