Click Play above to listen now.
Full transcript below.
Hi this is your host, Pete Blum. Welcome to American Heroes Network! Our core mission is Serving the Brave Men and Women who have Sacrificed to Ensure our Freedom. You will hear true stories from those that have served, learn about Veteran organizations and resources, and gain hope for your future knowing American Heroes Network, your community, and other Veterans are here and at the ready to serve and help you and your family. We will talk about the hard topics like PTSD/TBI. You will also hear military history, inspirational stories, learn about networking with the community, and more. So come join us and be part of our family.
Today's guest is a funny guy that loves to put a smile on people's faces. He loves family and kids and has a passion for teaching kids of all ages how they can learn something fun and become successful. He is an Army Veteran and the Co-Founder & Executive Producer of Real Life Productions which produces Youth Center Stage, Unscripted DC, Mystery Theater, and more. I would like to welcome Darren Council.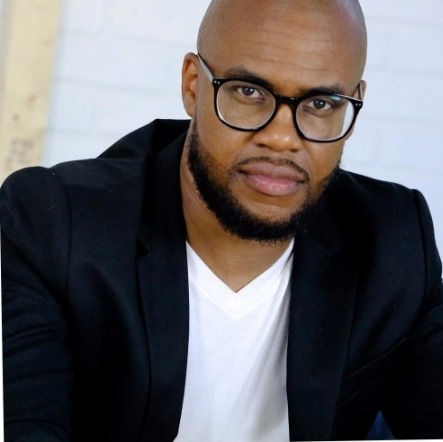 You can follow Darren here
Website: https://www.reallifeproductionsllc.com and https://www.youthcenterstage.com
LinikedIn: https://www.linkedin.com/in/darren-council-854a114/
Facebook: https://www.facebook.com/rlpevents/ and https://www.facebook.com/youthcenterstage
Instagram: https://www.instagram.com/rlpllc/ and https://www.instagram.com/youthcenterstage
Twitter: @RLP_Events and @youthcenterstag
Darren thank you for serving and how are you doing today?
Topics
So tell me a little bit about what you did in the military.
Transition from the military (easy or hard)
You went through several jobs after getting out
Now for the daycare you and your wife started were you right in the middle of it taking care of the kids or were you doing something else?
What was it that caused you to start your business?
Tell us about your company's mission Real Life Productions
(Unscripted DC, The Game Show- Mystery dinner theater)
Now Youth Center Stage is something else you started that is a branch off of RLP
I like how it is broken down into different things you can learn for different age groups. I also like how one of those has to do with becoming an author. I am actually writing a book and started out with no experience so I see the value in teaching that.
What were the steps you took to get your business up and running?
Do you feel like your military experience and training helped prepare you to be a Veteran business owner?
What were some of the challenges you faced getting your business started?
What is the key to the success of your business?
Would you say it was your military experience or other things you learned that have been more helpful in making you successful in your business?
Are you going to use your business in some way to either help or hire other Veterans?
What is the one most important thing you have learned since starting your business that you can share with Veterans?
For transitioning Veterans what action items list would you give them?
Where do you think you will find yourself in 3 to 5 years?
Where can people find you if they want to reach out?
Summary
In this episode with Darren we heard some great advice you can take advantage of on your own journey!
Always keep your goal or vision in mind so you don't get off track
Figure out your purpose, your why for starting a business
Create a business plan, figuring out the demographic, who are you selling to, and more helps you focus, which helps sales
Make sure to have a wow statement, you never know when you will be speaking to an investor
Be sure to network, network, network- relationships in business are important
Get a team of advisors for feedback and motivation
Attend a local 1 Million Cups event to get feedback from other business owners
Be on the same page with your spouse, your business will run much smoother
Thank you for listening!